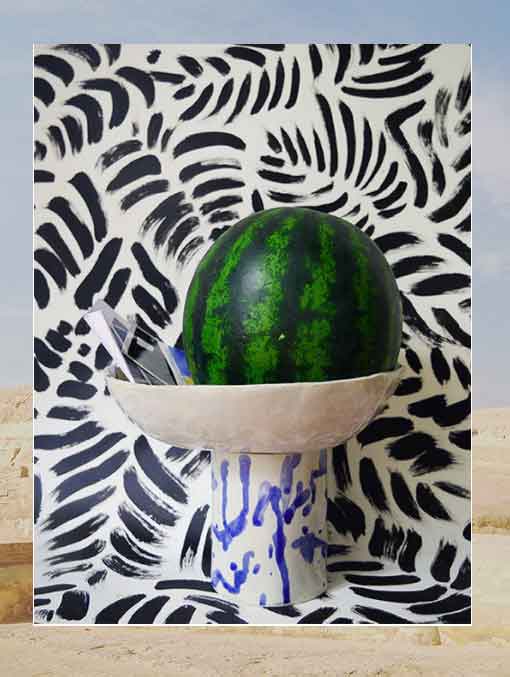 Ceramics objects and beings made for you and me.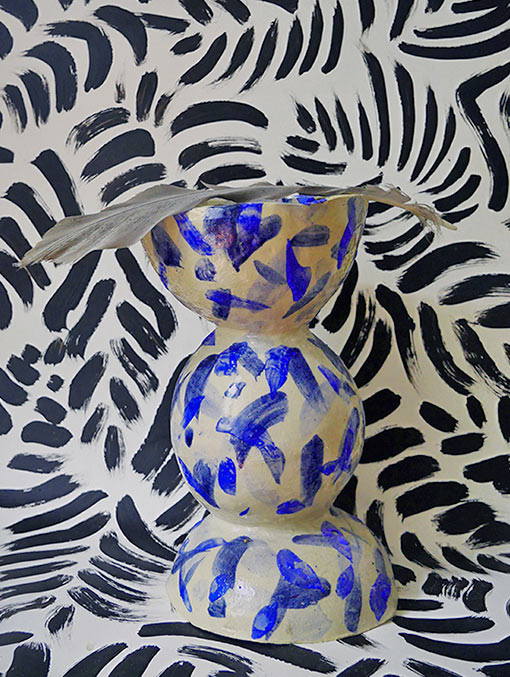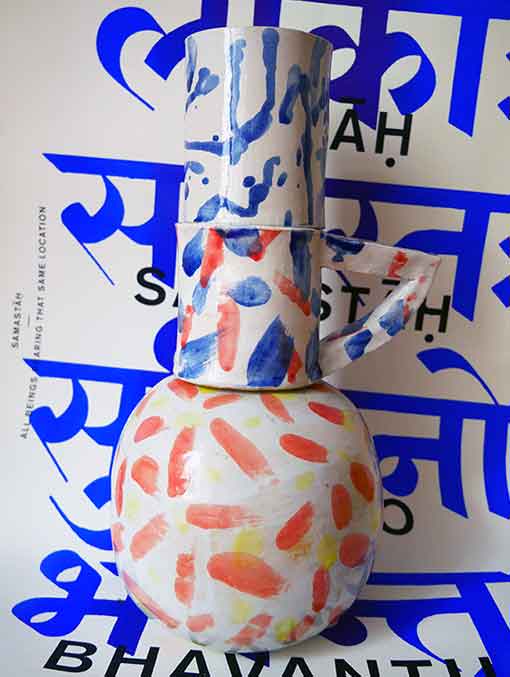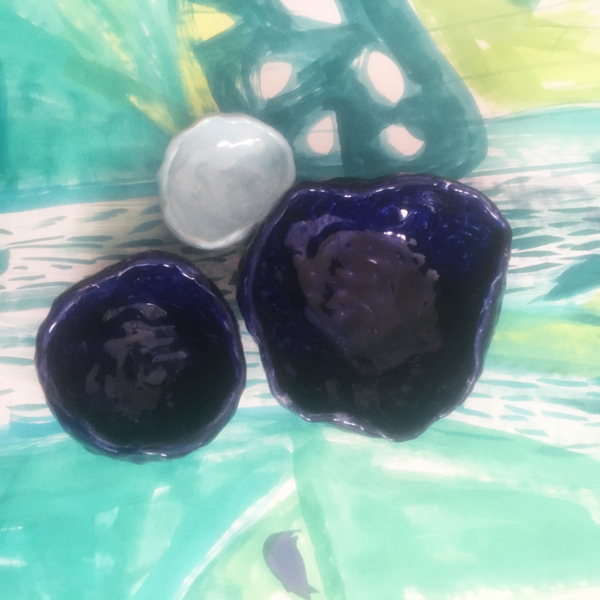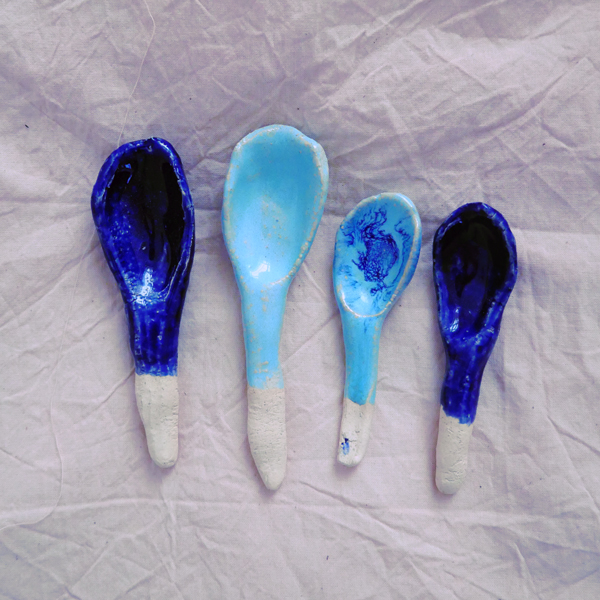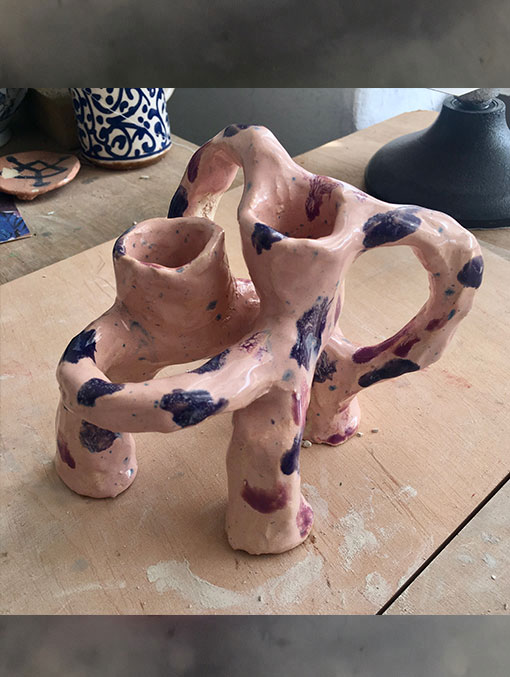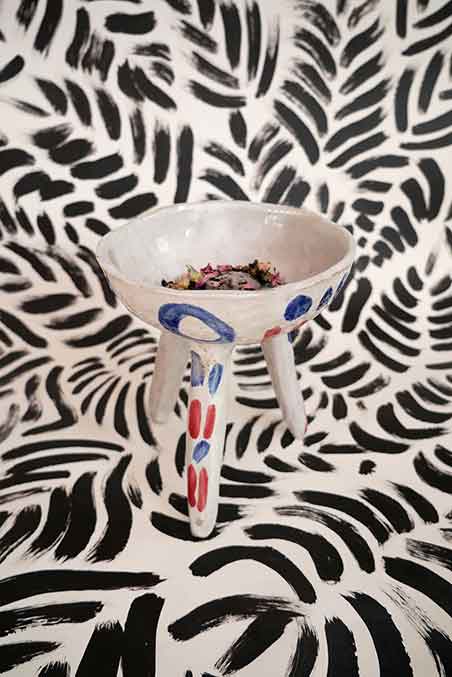 IMAGE(S), Mon AMOUR – RABIH MROUÉ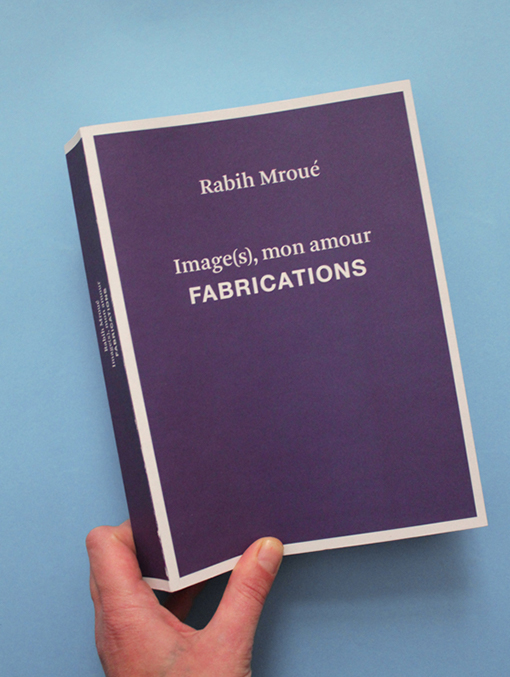 A bilingual Spanish-English Reader for Rabih Mroués first solo-exhibition IMAGE(S), mon amour at CA2M – Centro de Arte Dos de Mayo in Madrid including Rabih Mroué´s anthology and texts by Bilal Khbeiz, Aurora Fernández Polanco and Pablo Martínez. Mroué (Lebanon, 1967) developed his career as director, playwright, performer, essayist and visual artist, his work always reflects on the use of images for (and against) official narratives: from the Lebanese geopolitical reality to the massive production of images of the Syrian revolution. Mroué collects documents that disturb and affect him. As he has stated, he always starts from "not knowing", an investigator, a researching process shared with the audience.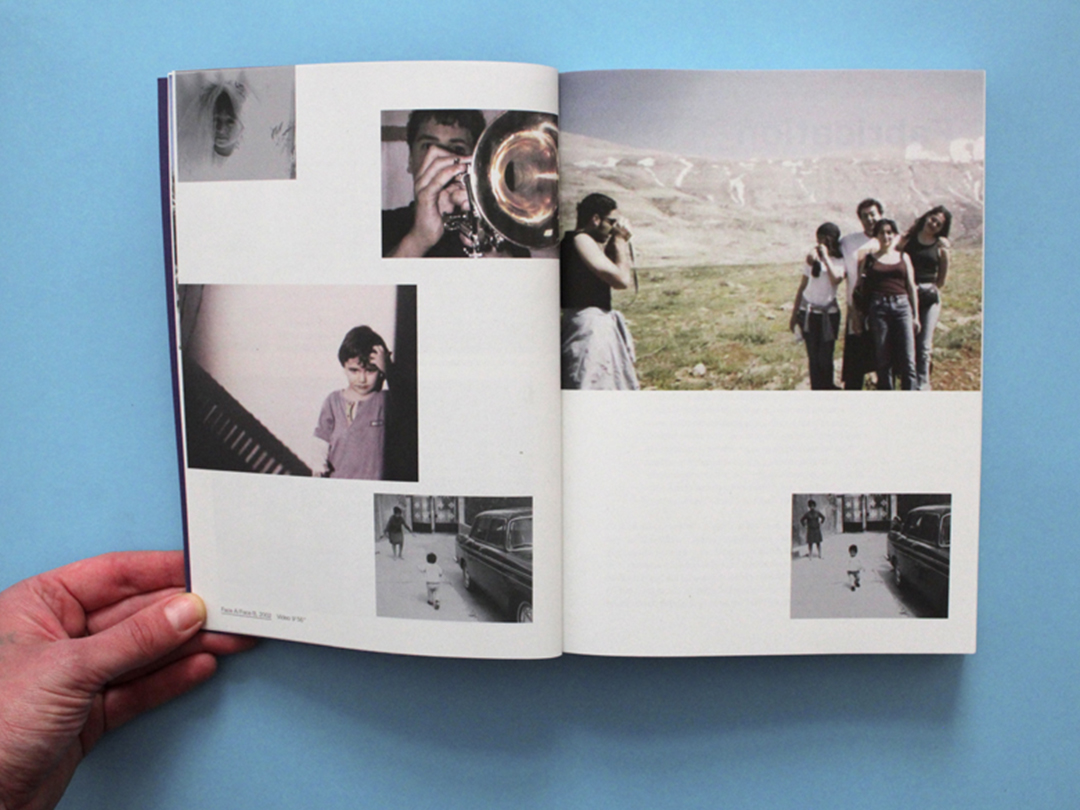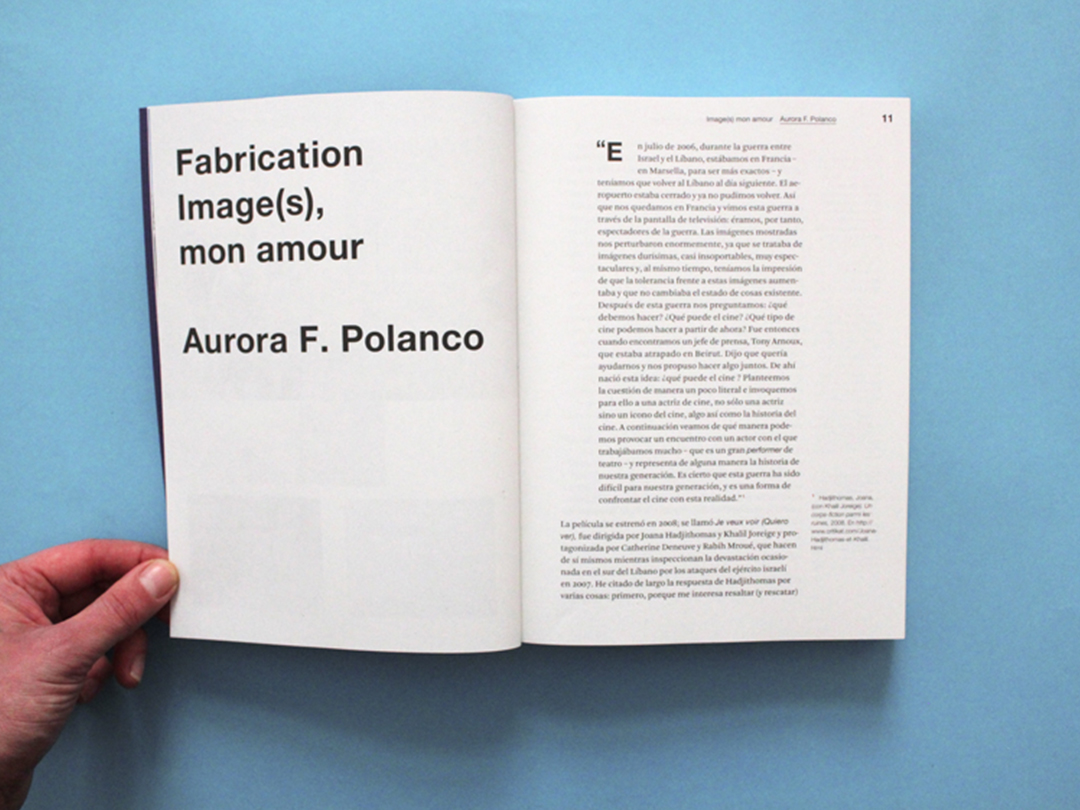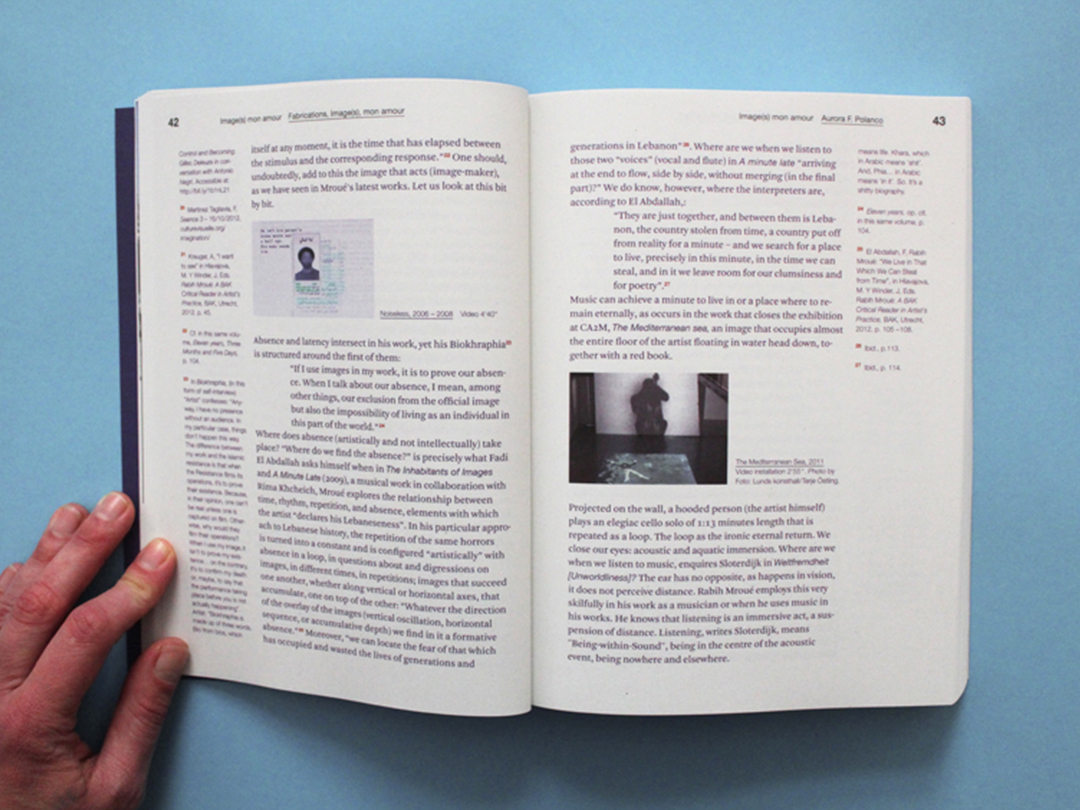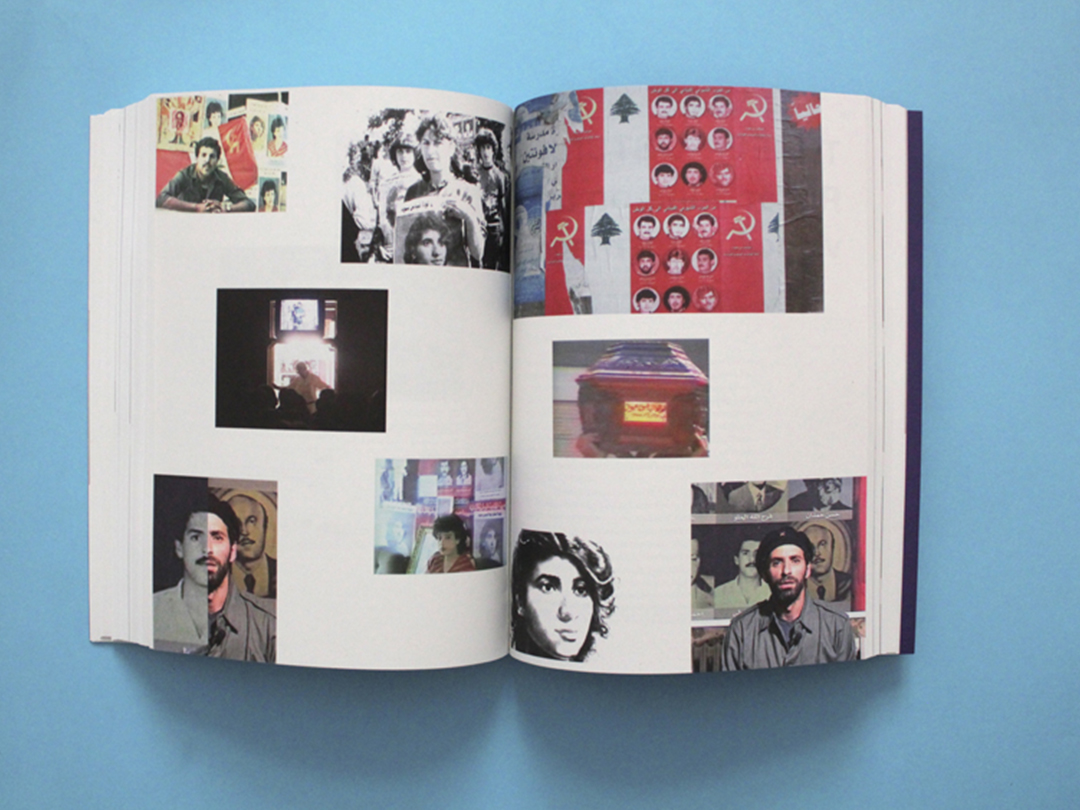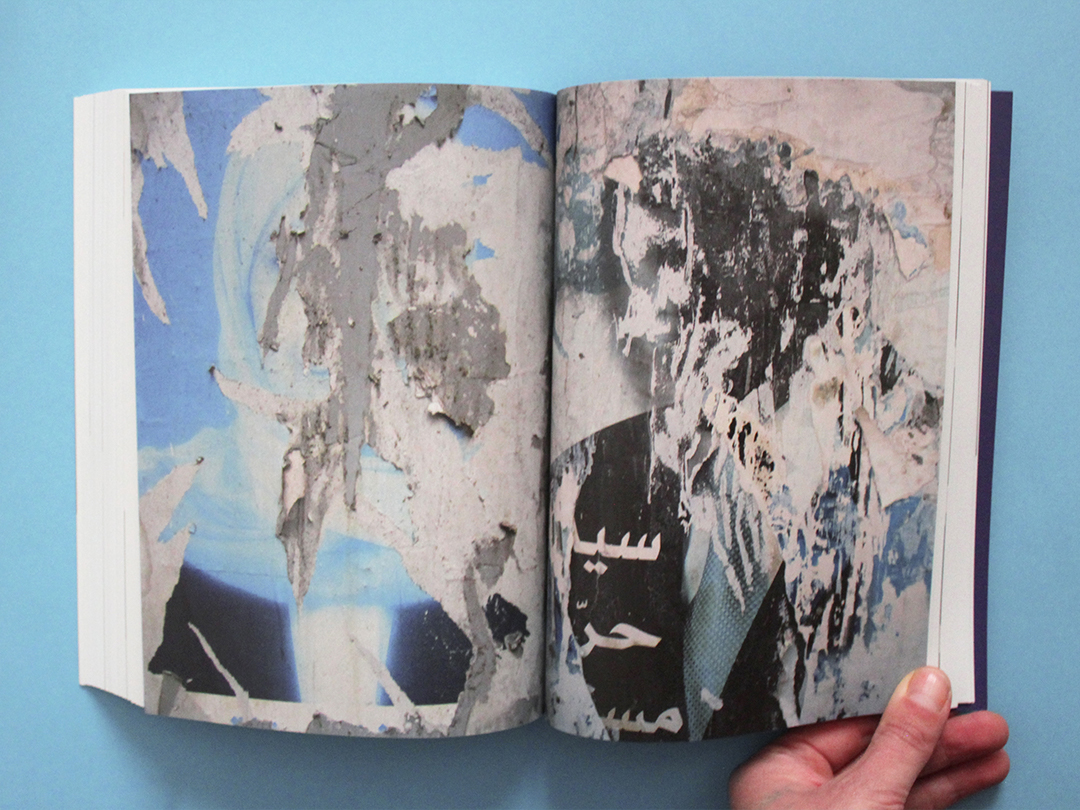 ANNUAL REPORT, BETTERPLACE.ORG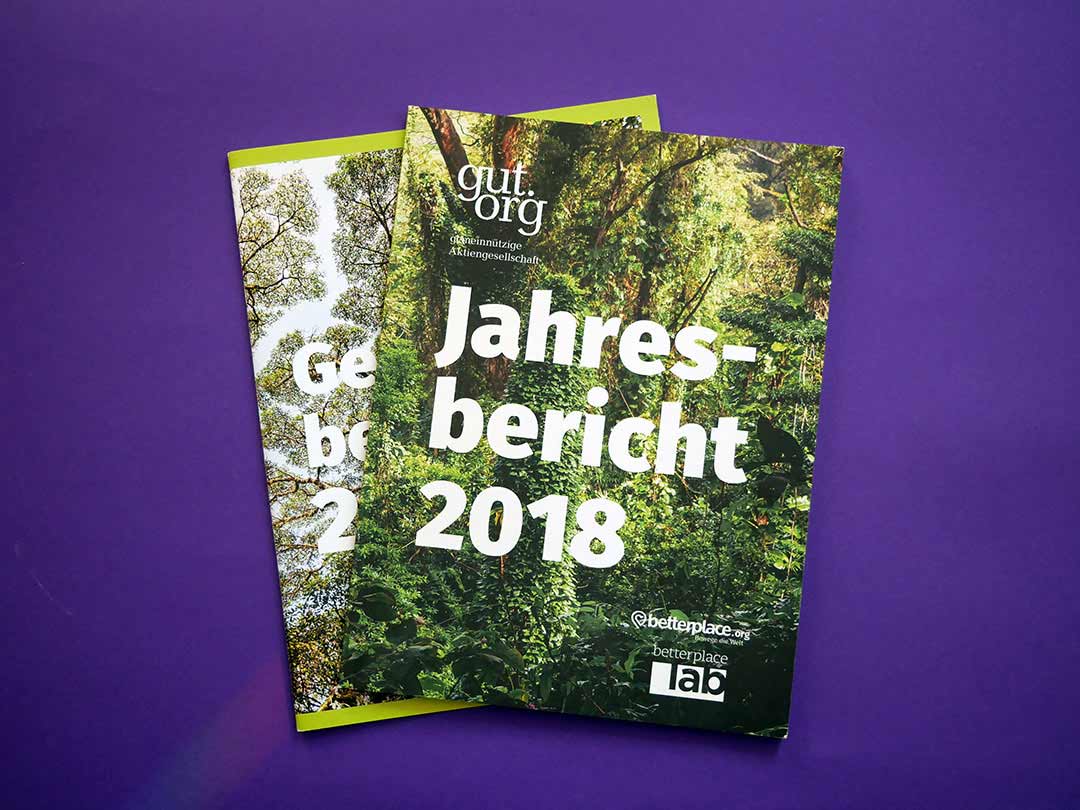 Design for the Annual Report and the Financial Statement 2019 of betterplace.org, the largest german donation-platform.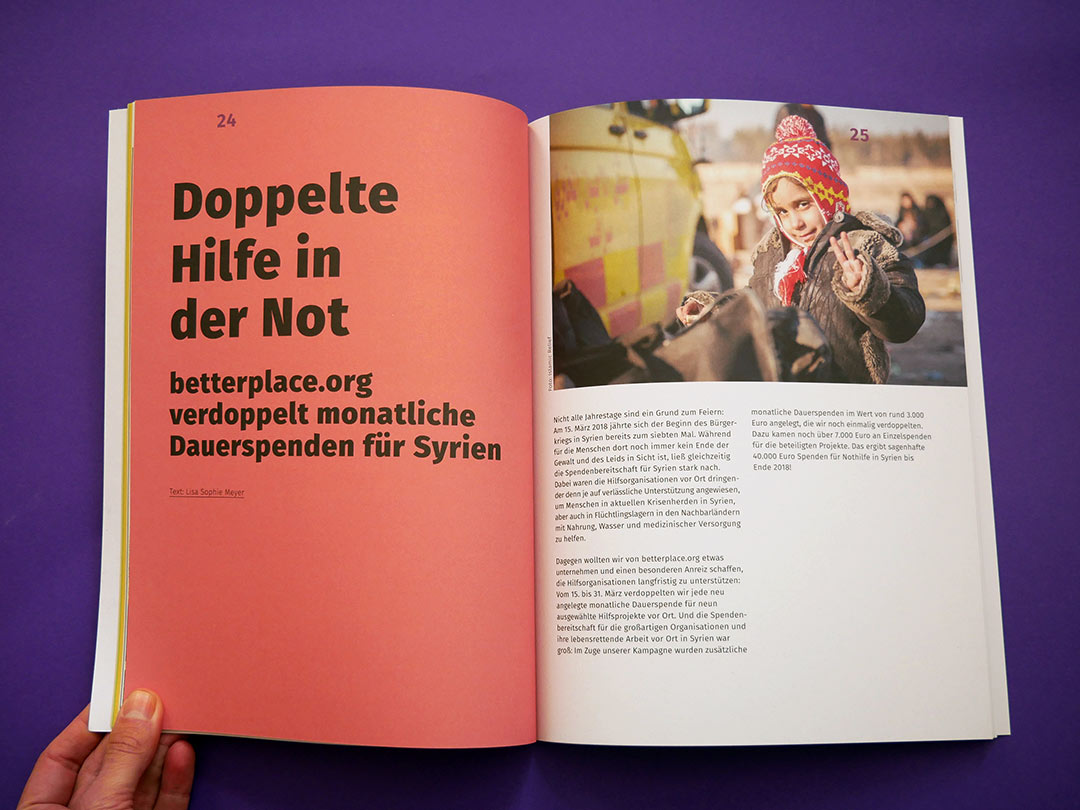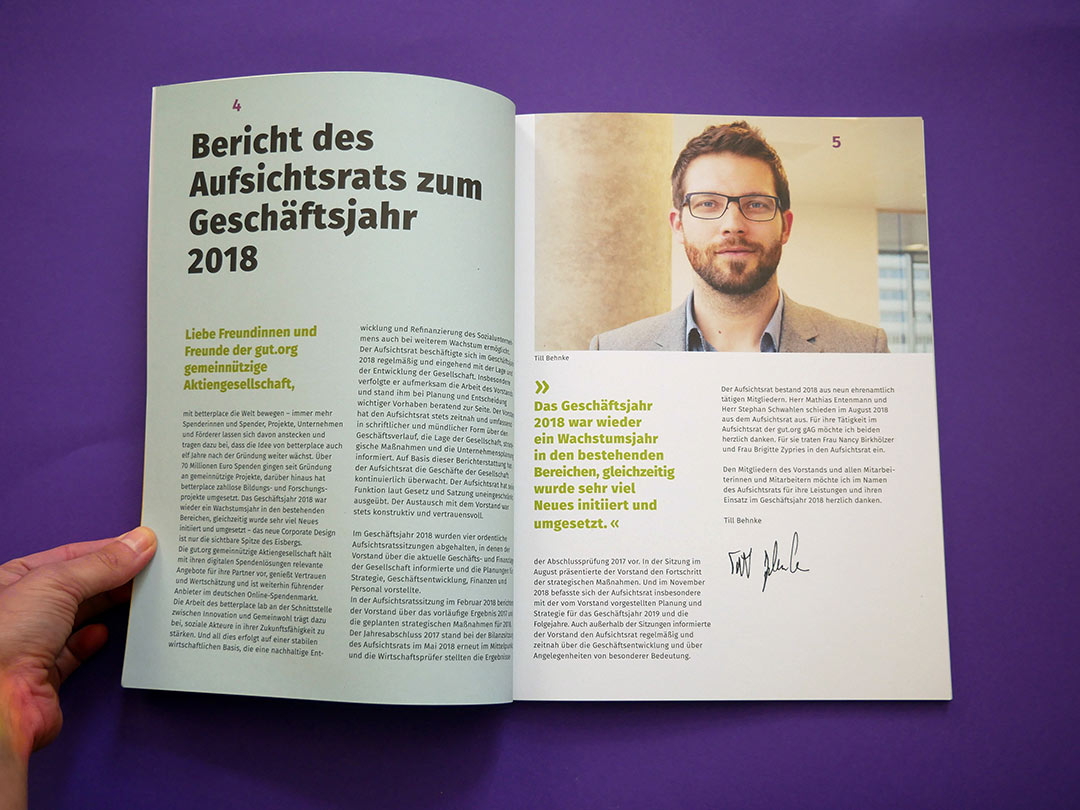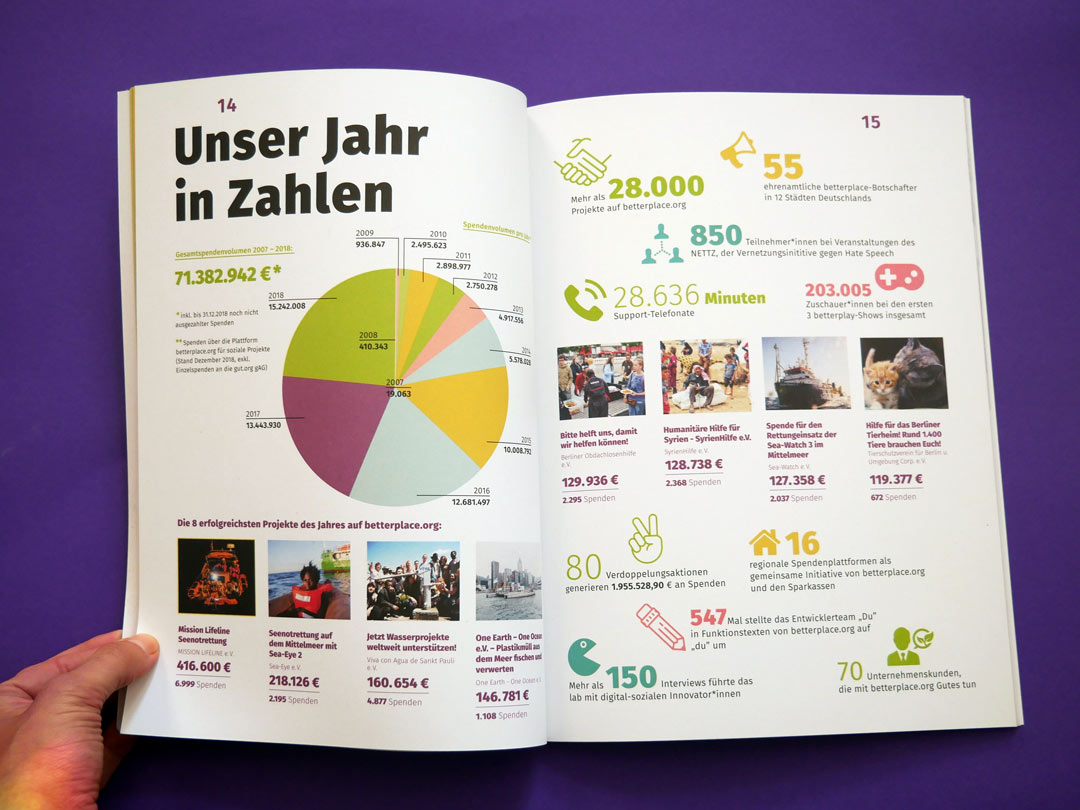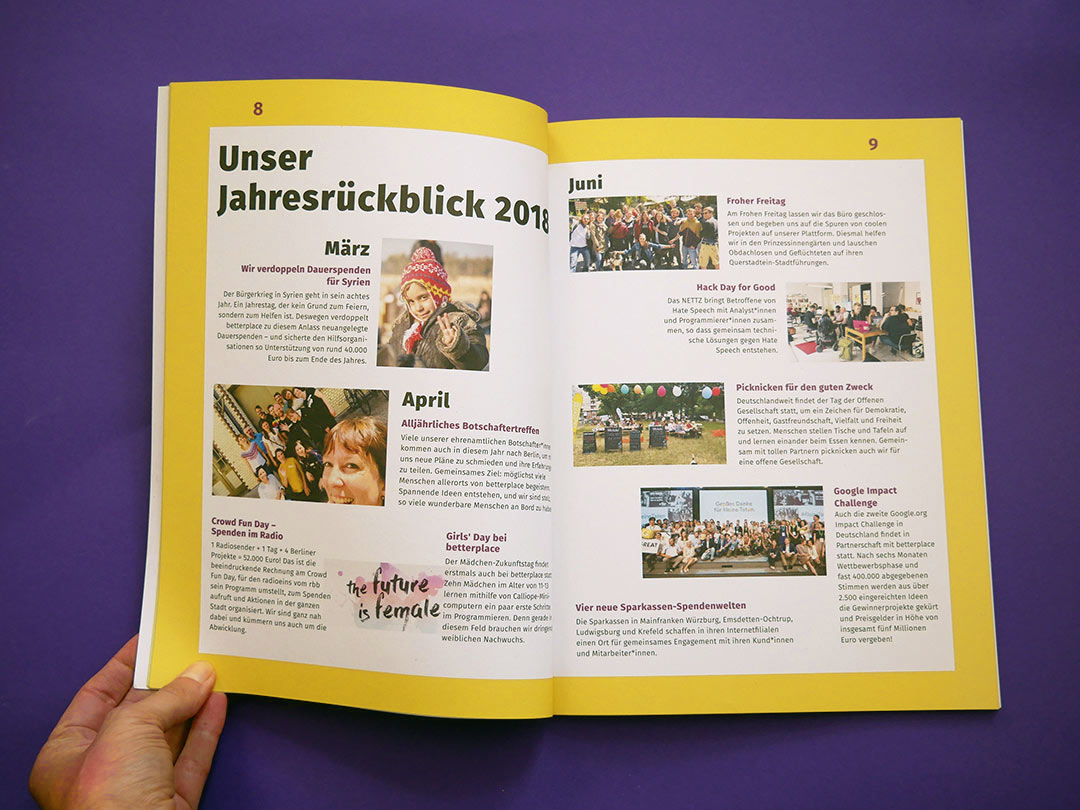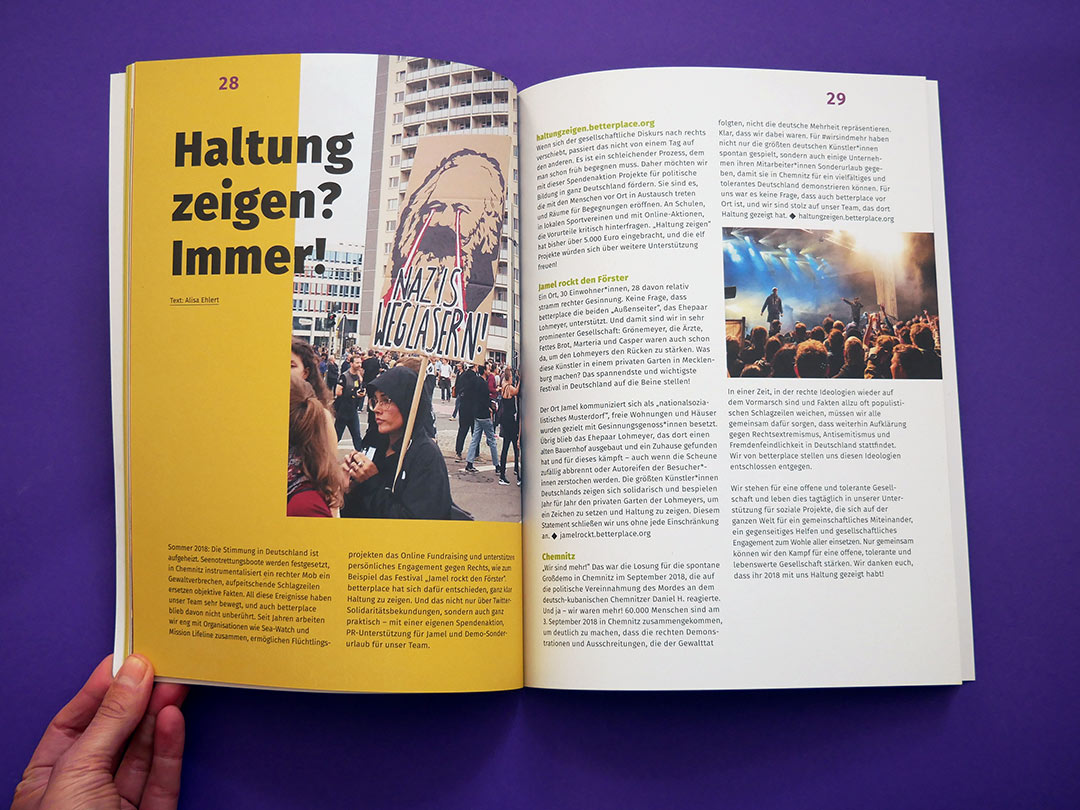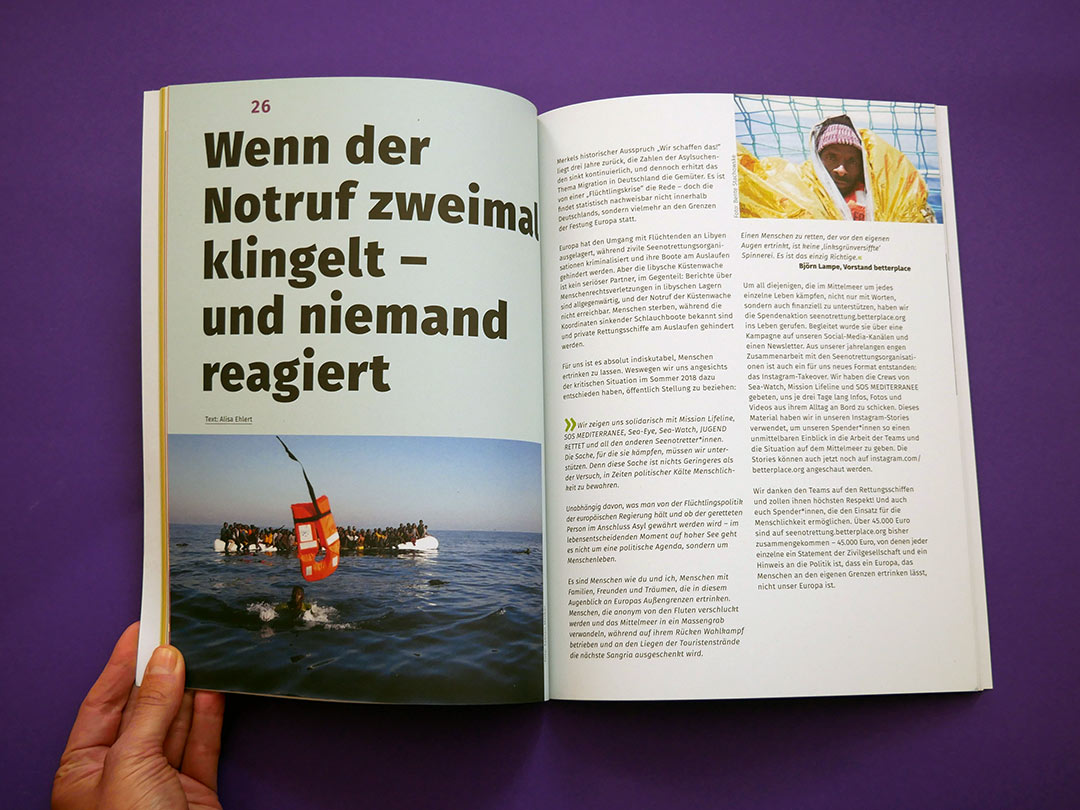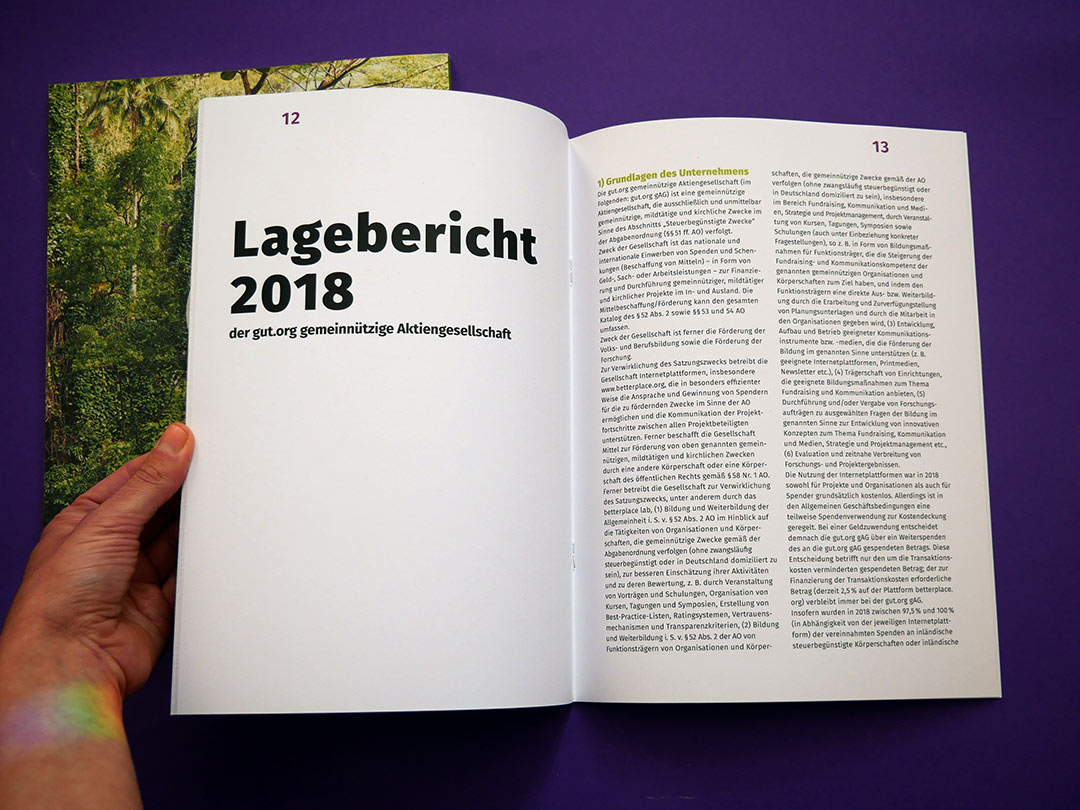 The Sanskrit Alphabet + Mantra Poster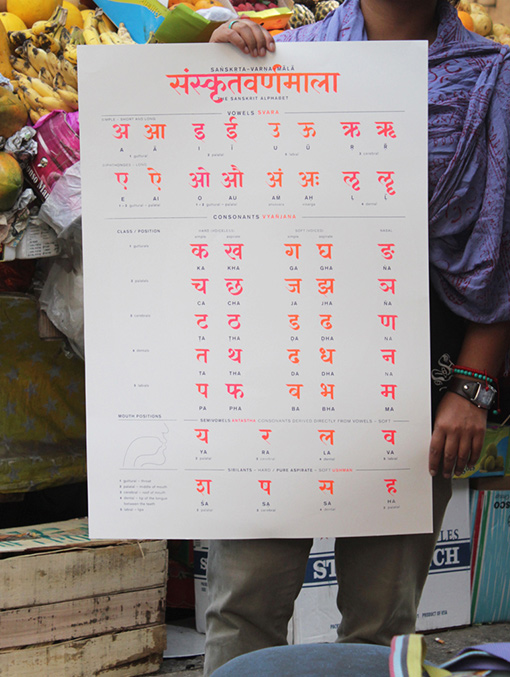 My friend, fellow yogi and Graphic-Design colleague Heidi Scholze and I had the idea to do a little redesign of some text and books we come across on our yoga-path. So we started with the alphabet-sheet of a sanskrit course and this poster came out of the process. The sanskrit caracters were drawn by our friend and indian calligrapher Noopur Datye and the poster was printed at the little screenprint-workshop Chepuri Art in Mumbai, India. A second poster with the Mantra Lokah Samastah Sukhino Bhavantu meaning "May all beings everywhere be happy and free" was printed in 2016 in Berlin by ourselves.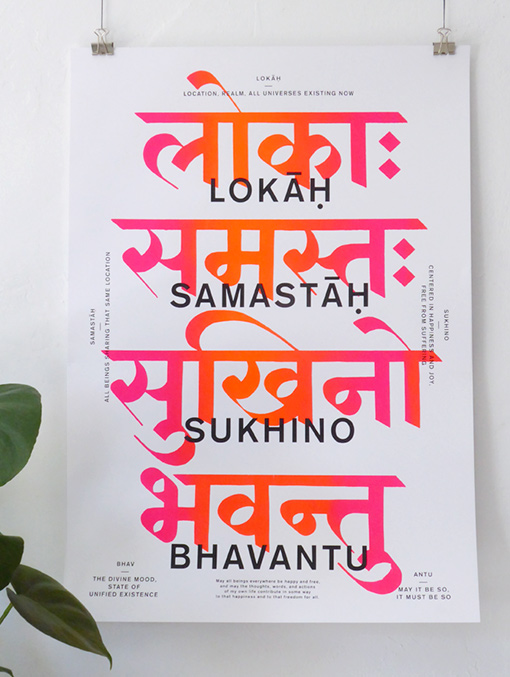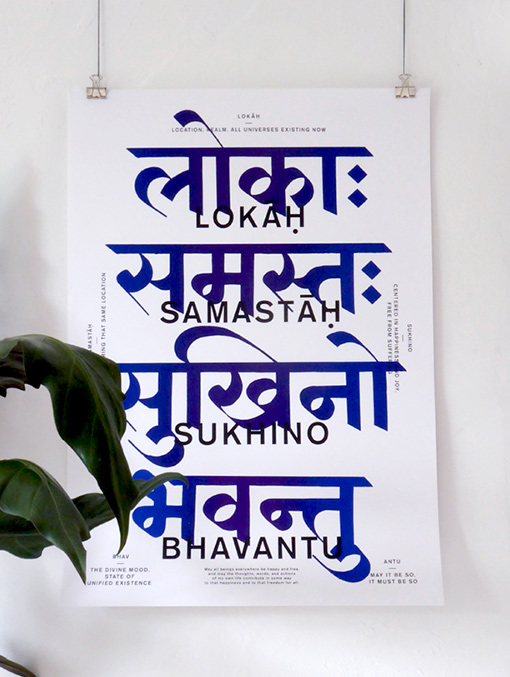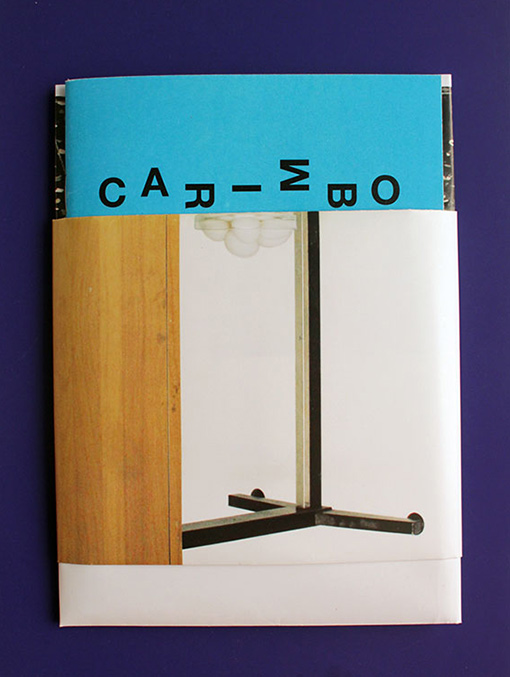 A Portfolio-Lookbook for the photography and art-direction bureau Carimbo, beautifully arranging objects and products between Berlin and Madrid, founded by Teresa Solar Abboud and me while watching Wes Anderson's »The Darjeeling Limited«, a director we both highly admire.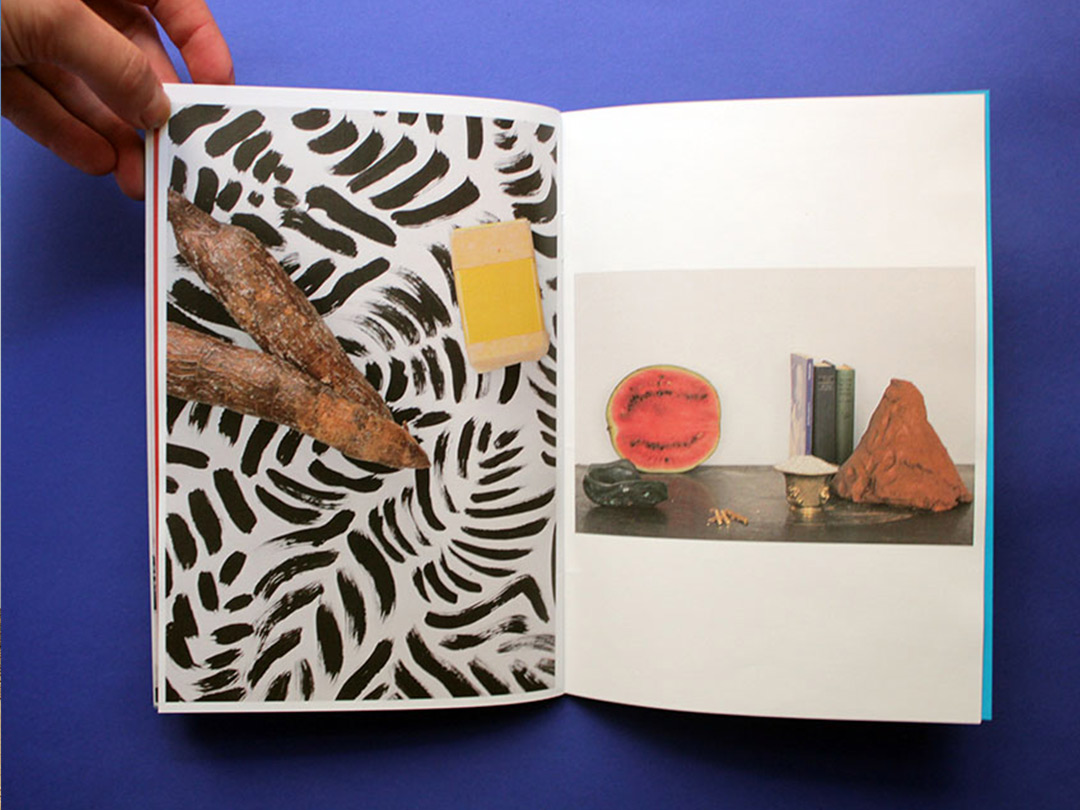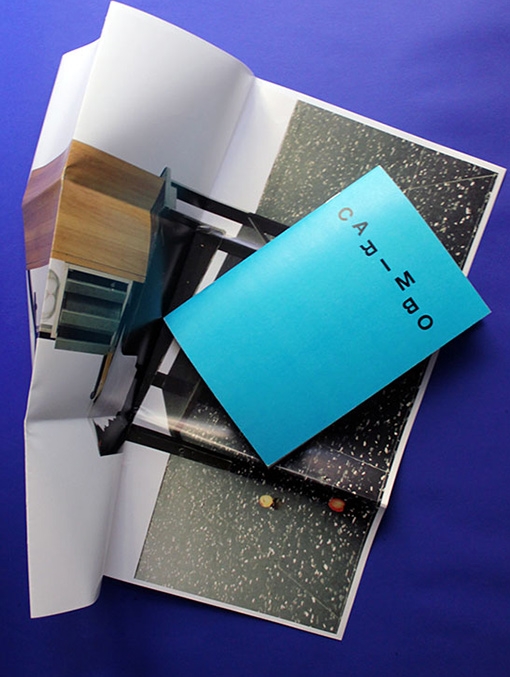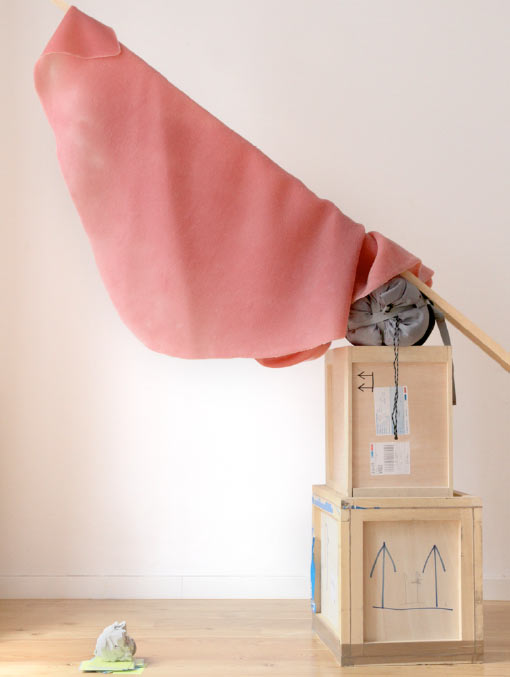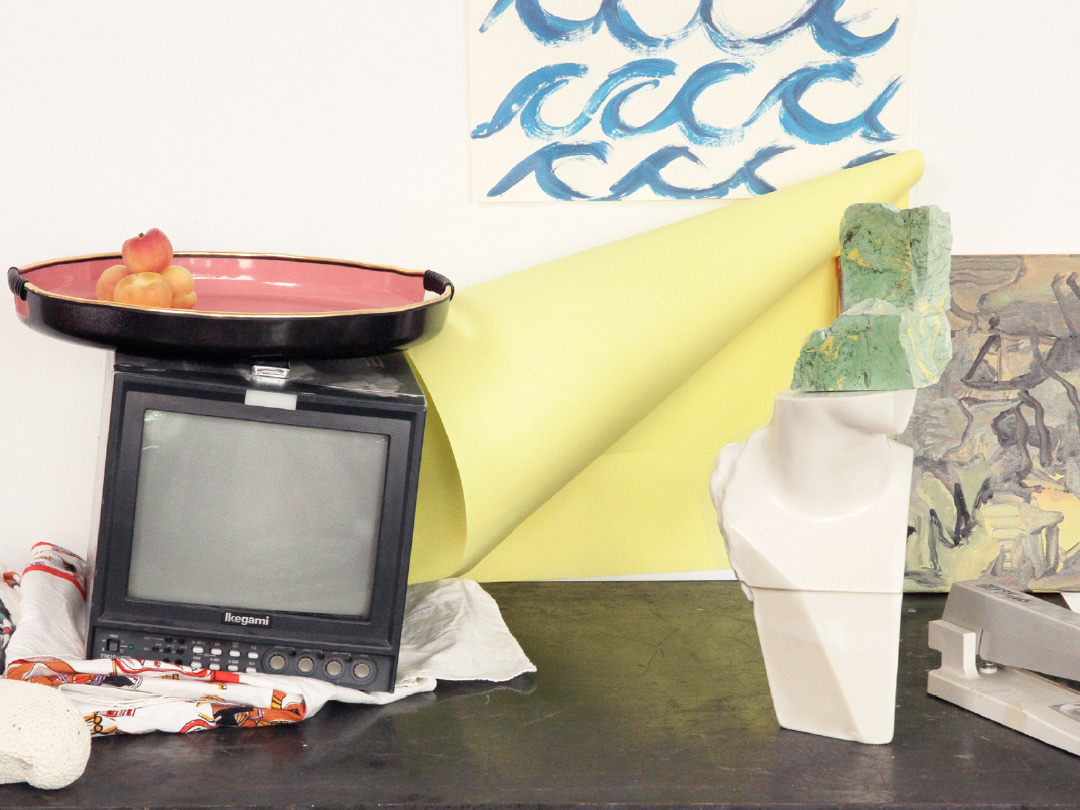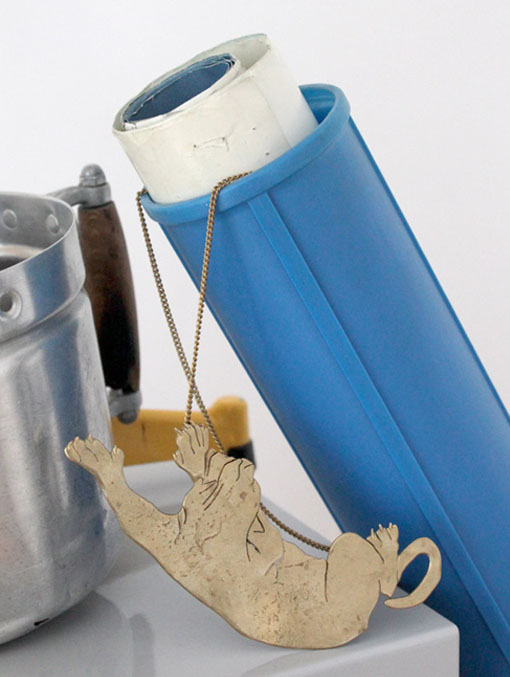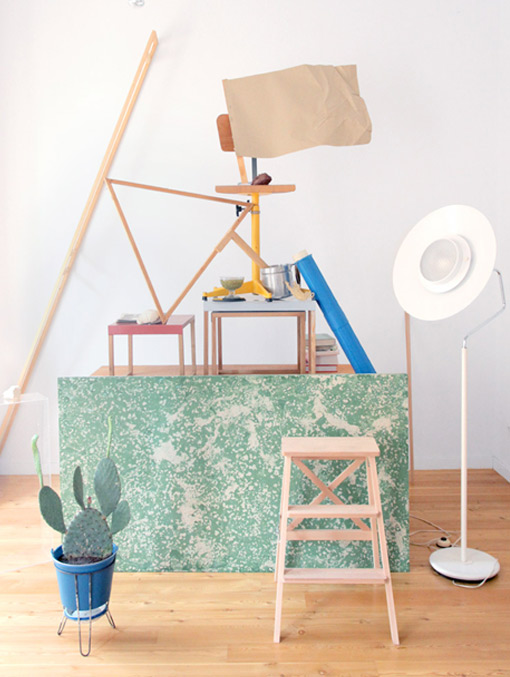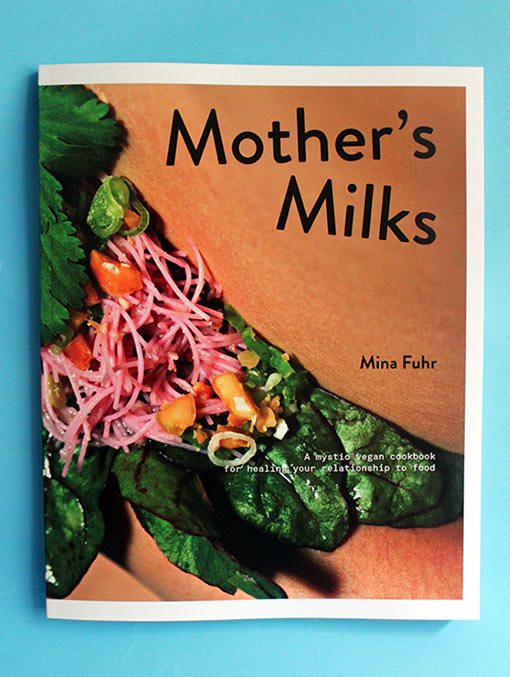 "Mother's Milks – A mystic vegan cookbook for healing your relationship to food – tells the story of Mina Fuhr's healing from her eating disorder with a courage and humility that is inspiring. Through Mina, the universe has birthed a glorious explosion of sensual recipes for healing.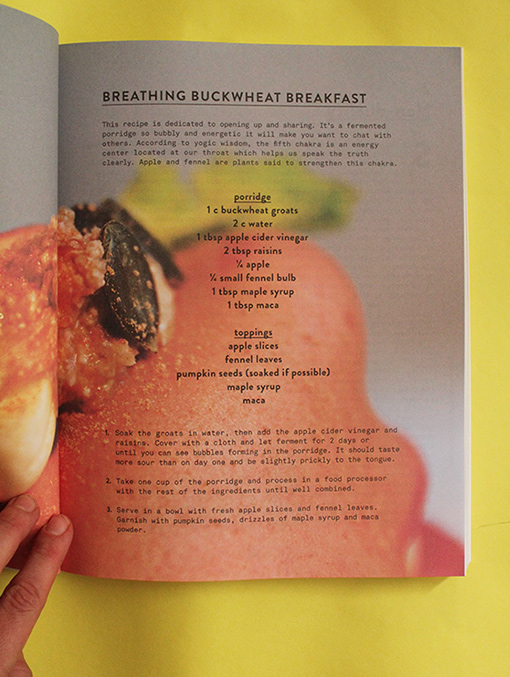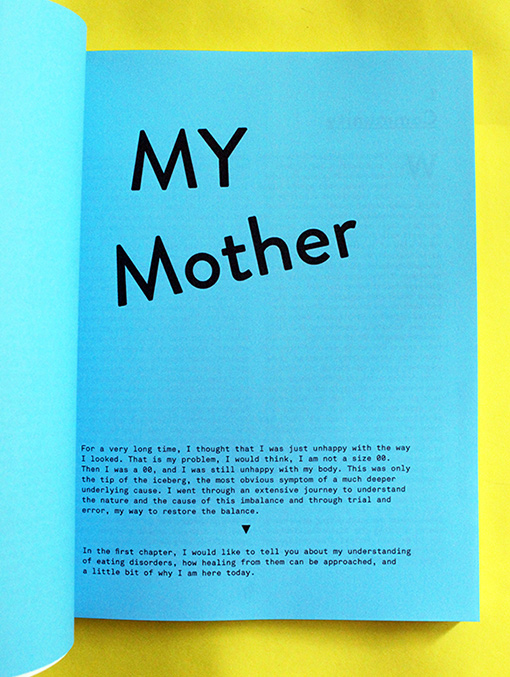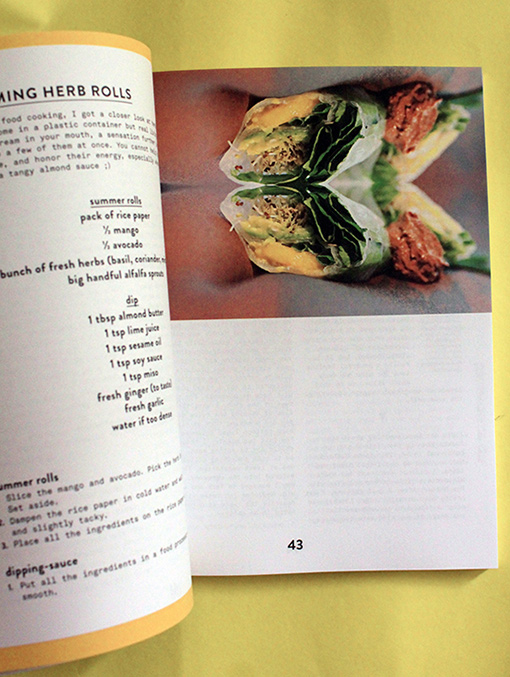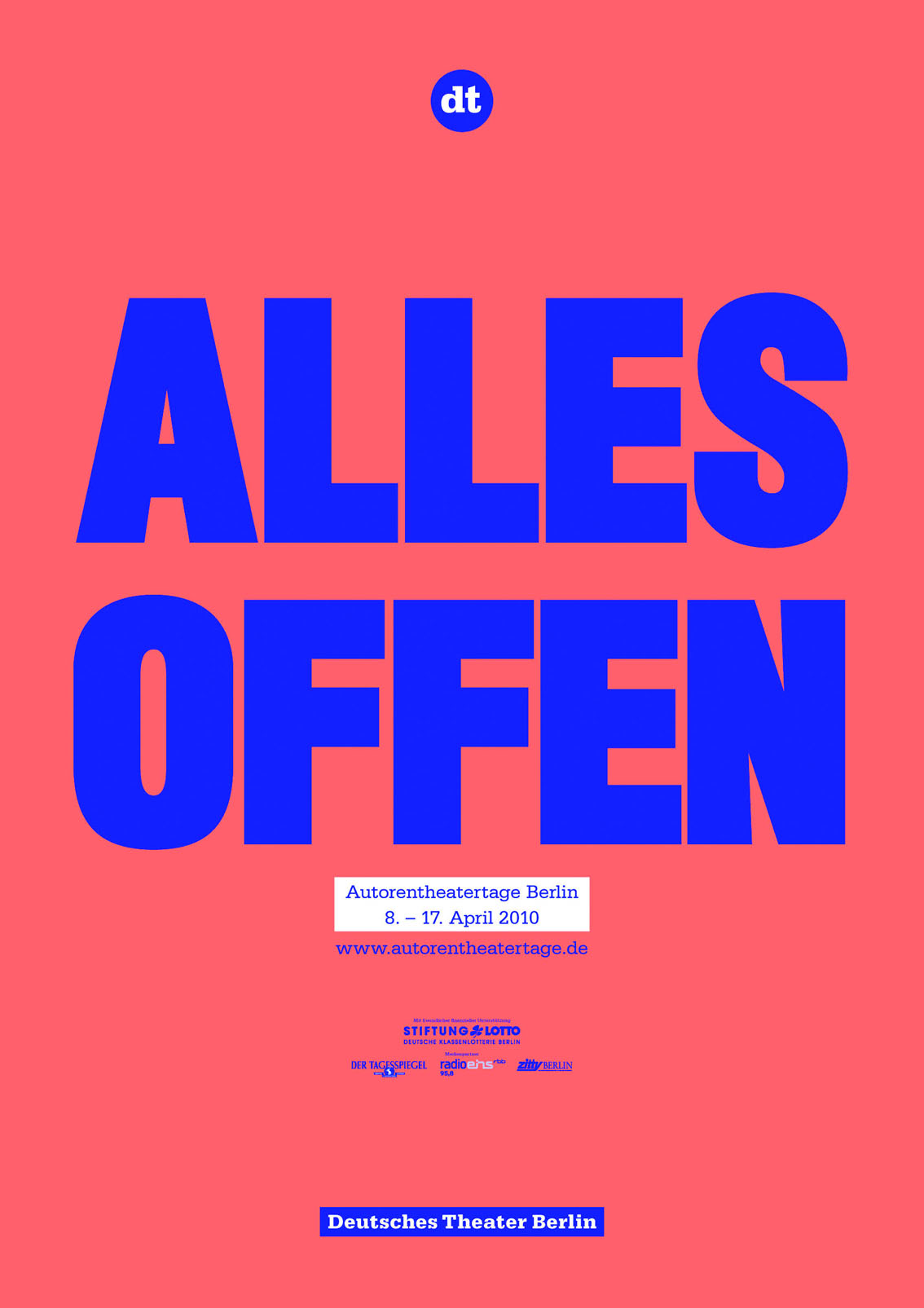 Postercampaign for the Autorentheatertage 2010 at Deutsches Theater Berlin and and programes for plays. In close collaboration with Kerstin Finger while being an assistant at Deutsches Theater Berlin.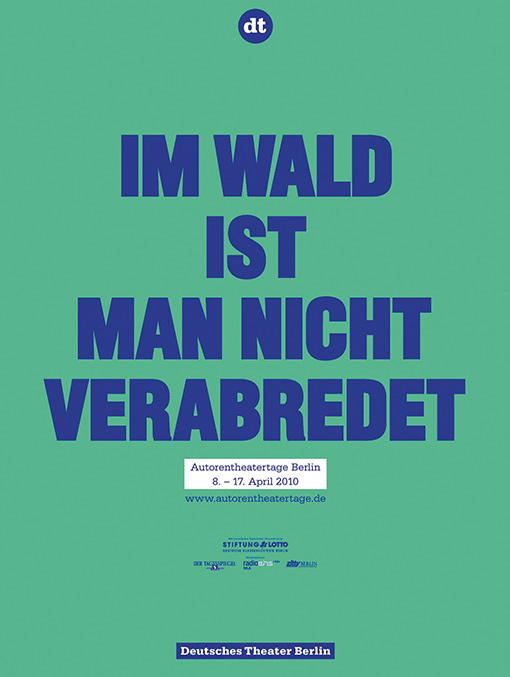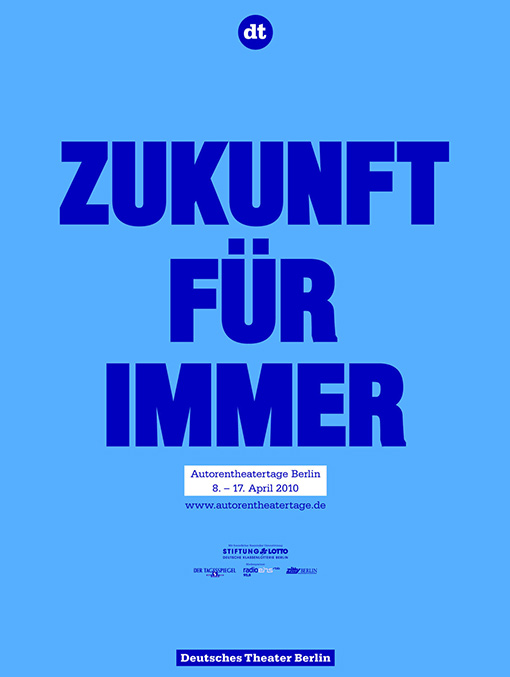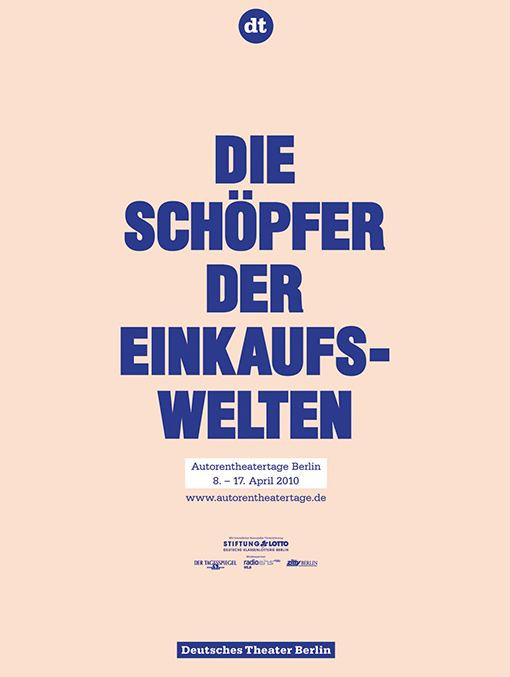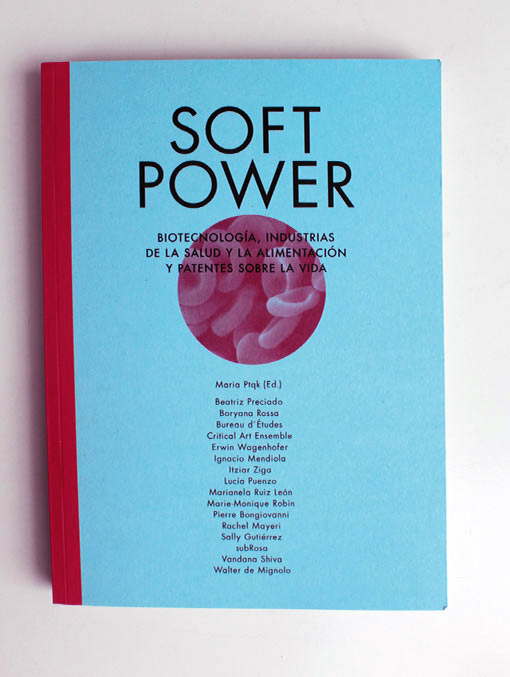 A bilingual spanish-basque exhibition-catalogue for Softpower – Biotecnología, industrias de la salud y la alimentación y patentes sobre la vida displaying works and texts by Beatriz Preciado, Boryana Rossa, Bureau d´Études, Critical Art Ensemble, Erwin Wagenhofer, Ignacio Mendiola, Itziar Ziga, Lucía Puenzo, Marianela Ruiz León, Marie-Monique Robin, Rachel Mayeri, Sally Gutierrez, subRosa, Vandana Shiva, Walter Mignolo. In collaboration with spanish curator Maria Ptqk.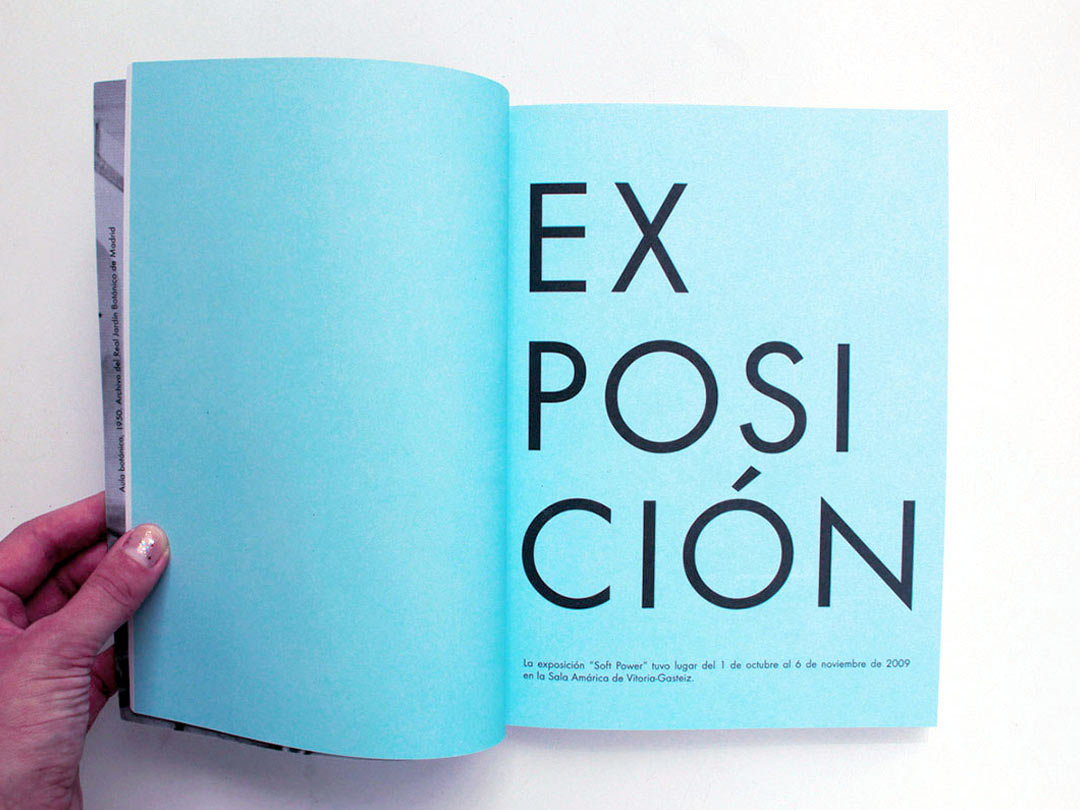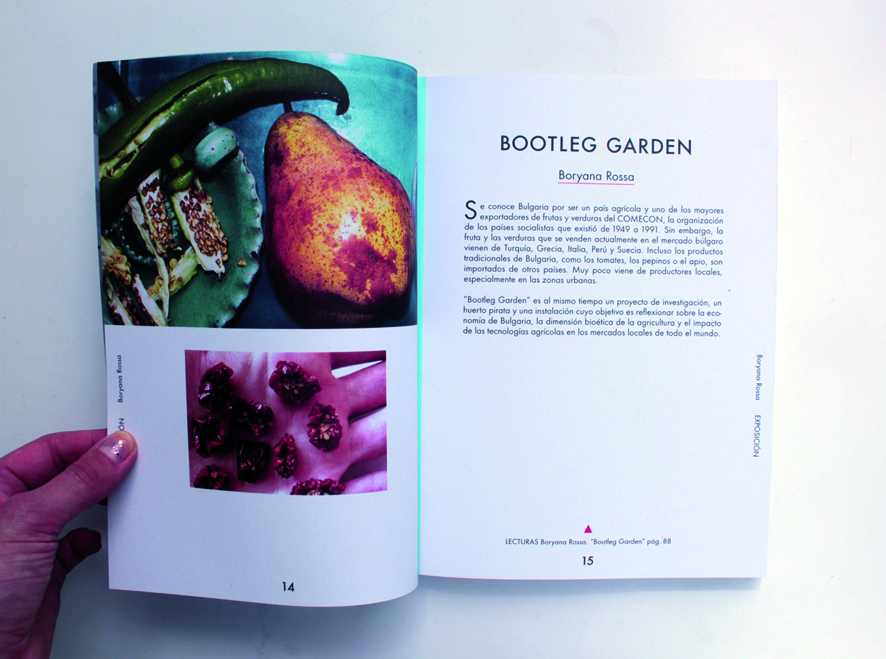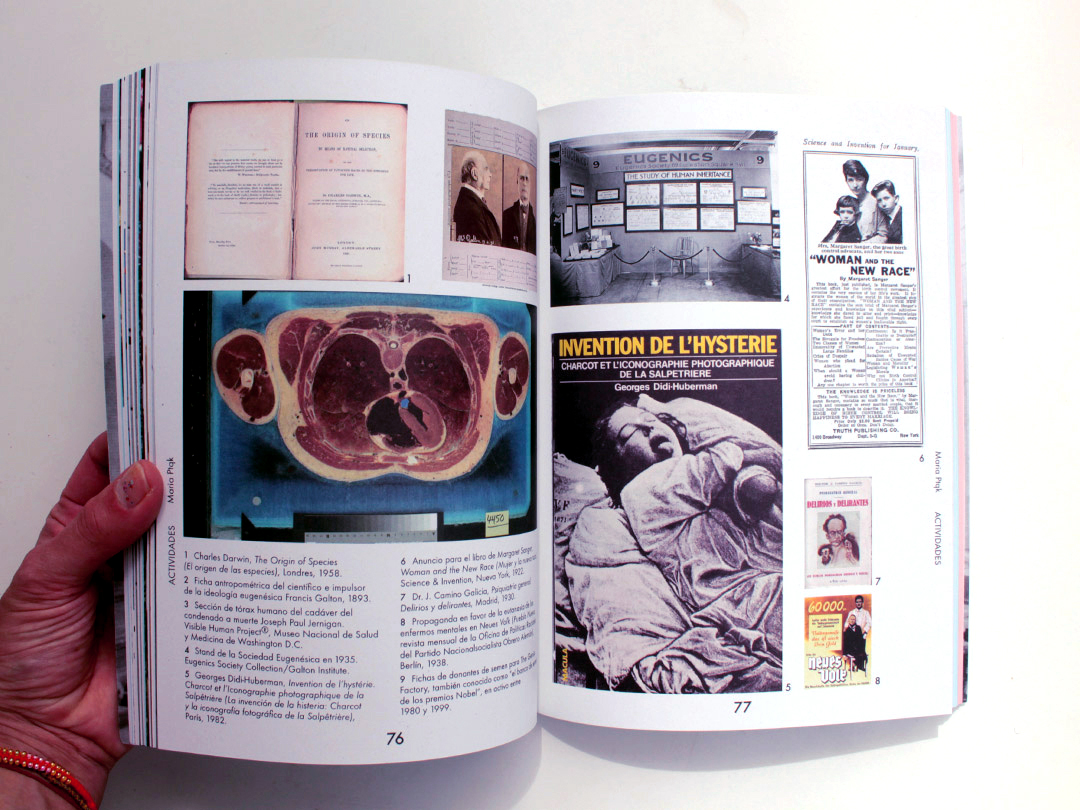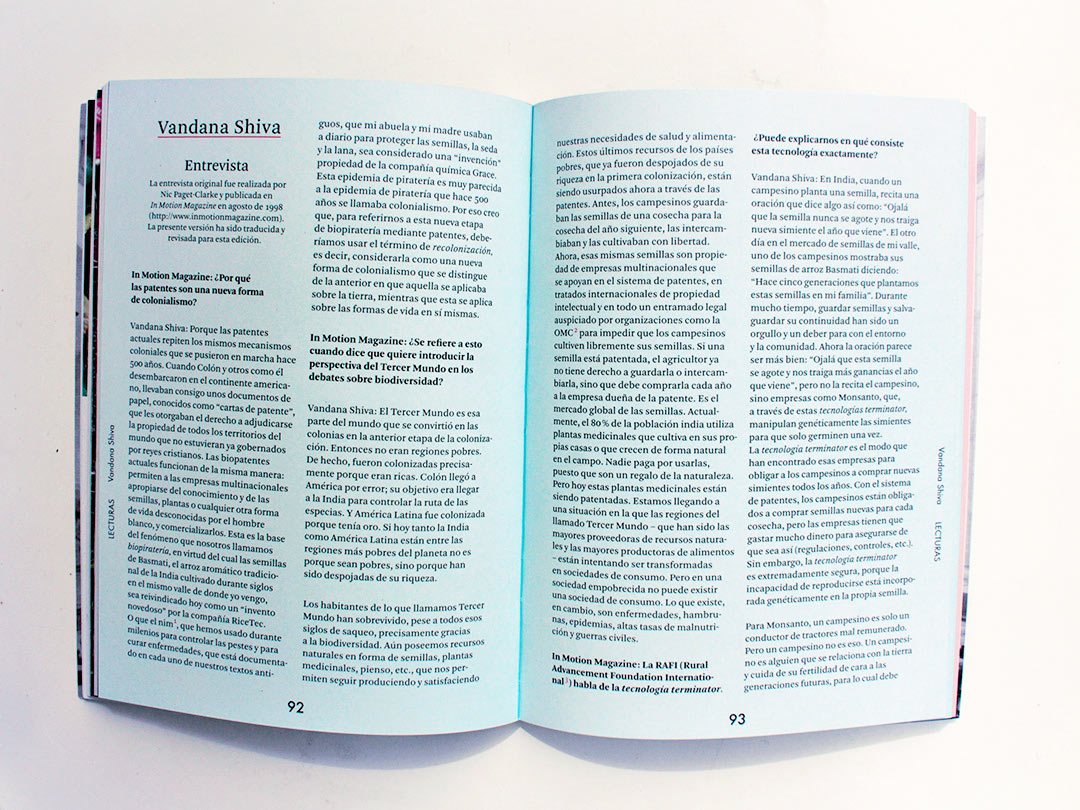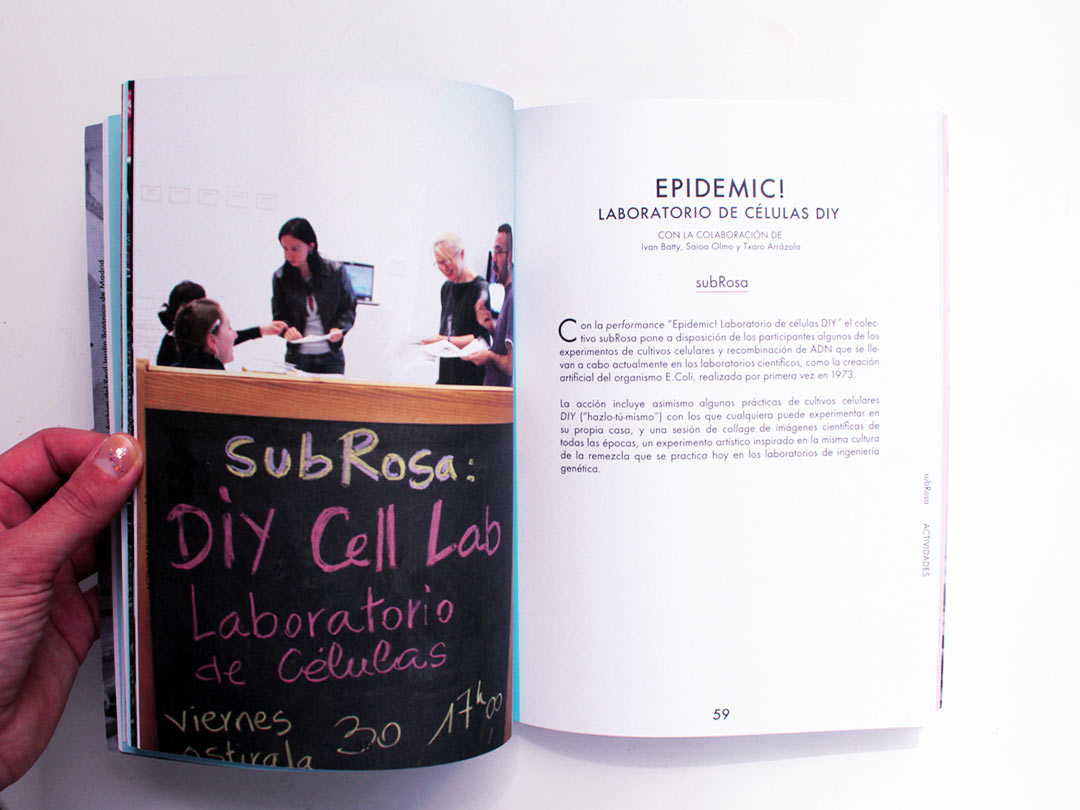 A pdf-portfolio is available upon request.